Firefox Update: What it could mean for designers
The new update for Firefox could mean the world for designers and clients alike. While "Firefox Hello", the integrated chat-functionality, was just a chat-window in previous versions of the browser, it's now a browser-sharing-video-chatting tool for creatives.
What's new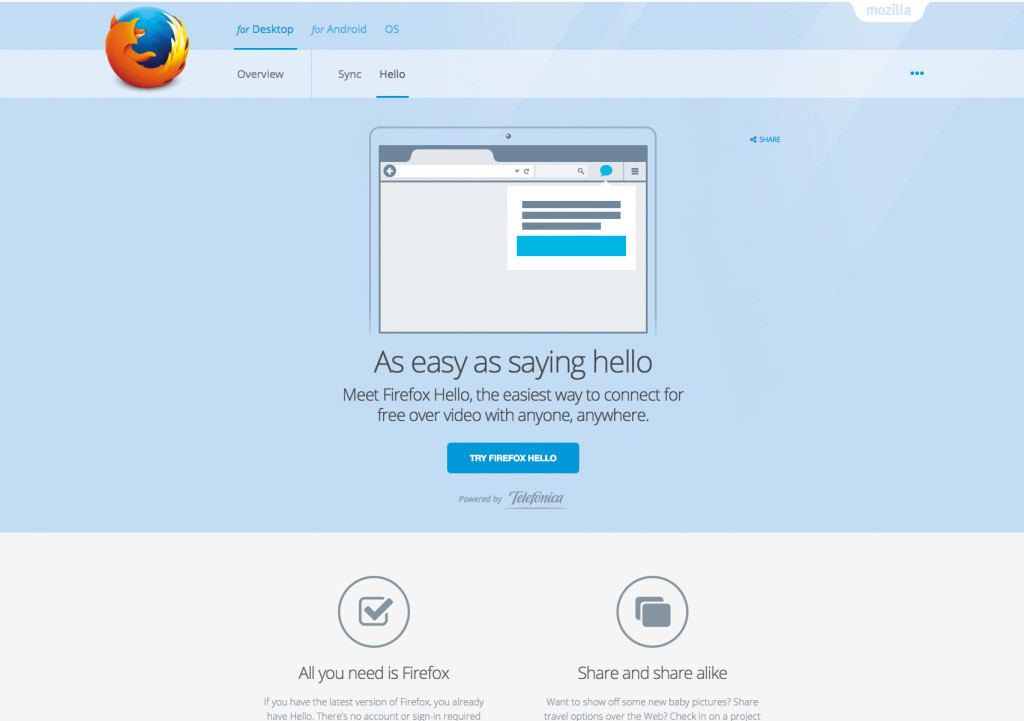 Firefox now allows you to share tabs, video and audio over your browser. This way you can talk to someone with a web-rtc ready browser (Firefox, Chrome, Opera) and show him something in your browser while doing so. Firefox gives examples like collaborative shopping but for designers this could mean presenting files even without skype.
Presenting designs & developements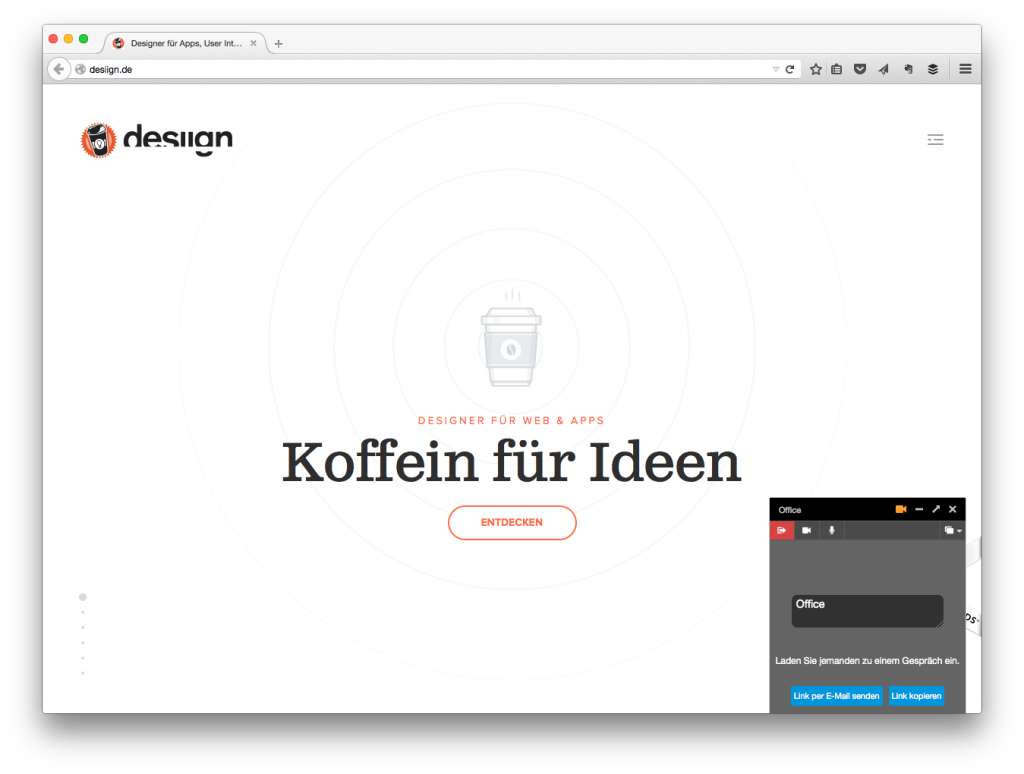 InVision does a good job on presenting designs to clients and we love it. But it's not working with live-installations or front-end-stuff like HTML & CSS. With Firefox we can now present not just plain images (we can do so too) we also can present whole installations and guide the client through the whole process.
Seeing is believing
While the client watches our browser-window and sees what we're seeing, he can talk to us and gives us instant feedback. Because of the new video-chat-feature he can see us in the whole presentation, which gives it a little personal touch.
It's everywhere
There are a few services out there that provide screen-sharing but with millions of Firefox-users out there it's most likely that clients already use it and are ready to collaborate.
Resume
This is a great opportunity for clients and designers to collaborate more and try new ways of doing so!